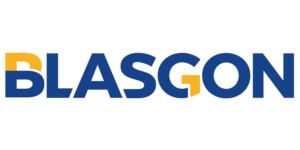 BLASGON is a construction sector company specialized in the development of civil infrastructure. It is a consolidated and reference company in Public and Private Work in the community of Castilla y León, in the national and international scope.
A company with a long-standing family tradition, with more than 50 years of experience, which is characterized by being able to adequately meet the needs of our customers, providing integral solutions to all the necessary work within the work, thanks to the availability of technical personnel, means of own mechanical and human production with long professional experience and great resolute capacity.
This has allowed us and allows us to serve our clients in the execution of large infrastructures or small works and reforms.
A company committed to the economic and social progress of the towns and cities where it is present.
In BLASGON, we have a State Contractor Classification and we are therefore fully qualified to carry out public or private works related to:
Roads, urbanizations, earthworks, bridges, construction, hydraulic works, roads and tracks, mechanical installations, special works, conservation and maintenance of buildings, in general the works necessary for the development of an activity and that a place can be used.