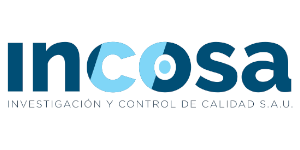 Incosa is a group leader in the sectors of Infrastructure, Construction, Industry and Energy and Environment. Founded in 1985, Incosa Group offers a wide and complete array of services that cater all the engineering project lifecycle requirements, from preliminary studies and preinvestment studies, to maintenance, going through construction supervision and control.
Group Incosa has presence in Europe, Central and South America and Middle East, and has built a relevant international experience through cooperation with local and multinational companies.
Today, Incosa works for public and private clients and institutions worldwide, in projects financed locally and by International Finance Institutions as the World Bank, the European Union, The Interamerican Development Bank or the CAF Development Bank of Latin America, and it is one of the leading engineering firms in Spain.
Group Incosa is member of international business organizations including EFCA, FIDIC and FEPAC.
In addition, Group Incosa has implemented an Integrated Management System including the following Standards: ISO 9001:2015; ISO 14001:2015; UNE-EN166002:2014 and OHSAS 18001:2007 as well as EFQM Excellence model.