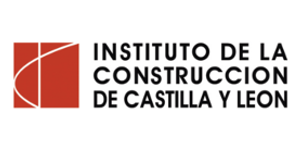 The Construction Institute of Castilla and Leon (ICCL), is a scientific and cultural private foundation. A non-profit organization that wants to influence in all the technical aspects involved in the construction process: civil, building or rehabilitation.
The ICCL was founded in 1994 and after 23 years of existence, it remains extremely active in research, innovation and technology applied to support the professionals and companies in the construction sector.
The objectives pursued on ICCL can be summarized as:
Serve as a technical forum bringing together all stakeholders of construction.
Provide technical and scientific support to professionals and builders.
Promote the quality throughout the construction process.
Promote the standardization and regulation of the sector.
Work as a Technology Center to promote technological innovation.
In recent years the ICCL has worked in the action's development to promote the rehabilitation of buildings by taking a leadership position in the development and implementation of policies and actions in the Technical Inspection field and Evaluation of Buildings. To achieve this, we have been developed specific tools, platforms and networks, coordination and dissemination activities coordinated with local, regional and national administrations.
Nowadays, ICCL has made a qualitative leap in the field of innovation through 4 important projects of calls as relevant as LIFE and POCTEP. In fact, ICCL leads and coordinates two of these proposals. ICCL is extremely interested in those projects because they respond completely to our mission and our objectives, so we have developed the necessary skills to undertake successfully our involvement.